Employee Garden Highlight: Jessica's Redwood Shade/Part-Shade Garden
Jessica's Gardening Tips:
"Before January 2018 my garden was a sea of invasive veldtgrass (Ehrharta erecta). But with lots of dedicated weeding and the right native plants, my home tucked away in the redwoods, is starting to look like the ethereal woodland oasis I always dreamed of.
"This time of year, while the soil is still wet from the rains and the temperatures are still cool, I prepare my garden for the warmer seasons ahead. I plant my potted plants, and last minute divisions like Woodland Strawberry, Yarrow, Yerba Buena, Redwood Sorrel, and Seep Monkeyflower. I spread mulch around my plants to retain the soil's moisture and suppress pesky weeds. And with the combination of wet soil and warming temperatures I keep a close eye out for common pests like white powdery mildew, which is best dealt with early and with a solution of neem oil and water. Preparing the garden for spring is an important yet enjoyable task for keeping your natives happy and healthy for years to come.
"My favorite plant in the garden is the Woodland Strawberry because of the plentiful runners it sends out that create a lush ground cover. Woodland Strawberry, along with Yerba Buena, Red Fescue, Yarrow, and Redwood Sorrel are a great help in my garden with controlling erosion on the once veldtgrass covered areas along our stairs. You can easily direct the strawberry's runners to the areas you want it to grow or let it choose its own adventure! Also, while the weather is still cool and misty, you can carefully dig up some of the newly rooted plants and plant them in other areas of the garden. Woodland strawberry is truly the gift that keeps on giving!"
Jessica's Shade/Part-Shade Plant Palette:
Yarrow (Achillea millifolium)*
Crimson Columbine (Aquilegia formosa)*
Wild Ginger (Asarum caudatum)*
Yerba Buena (Clinopodium douglasii)**
Bleeding hearts (Dicentra formosa)**
Seep Monkeyflower (Erythranthe guttatus)*
Red Fescue (Festuca rubra)
Woodland Strawberry (Fragaria vesca)**
Alum Root (Heuchera sp.)**
Pink Honeysuckle (Lonicera hispidula)*
Redwood Sorrel (Oxalis oregana)**
Mock Orange (Philadelphus californicus)*
Self Heal (Prunella vulgaris)**
Red Flowering currant (Ribes sanguineum)**
Fuschia Flower Gooseberry (Ribes speciosum)**
Thimbleberry (Rubus parviflora)*
Blackberry (Rubus ursinus)*
Hummingbird Sage (Salvia spathacea)**
Snowberry (Symphoricarpos albus)*
Fringe cups (Tellima grandiflora)
Trillium (Trillium sp.)**
*Currently available
**Soon to be available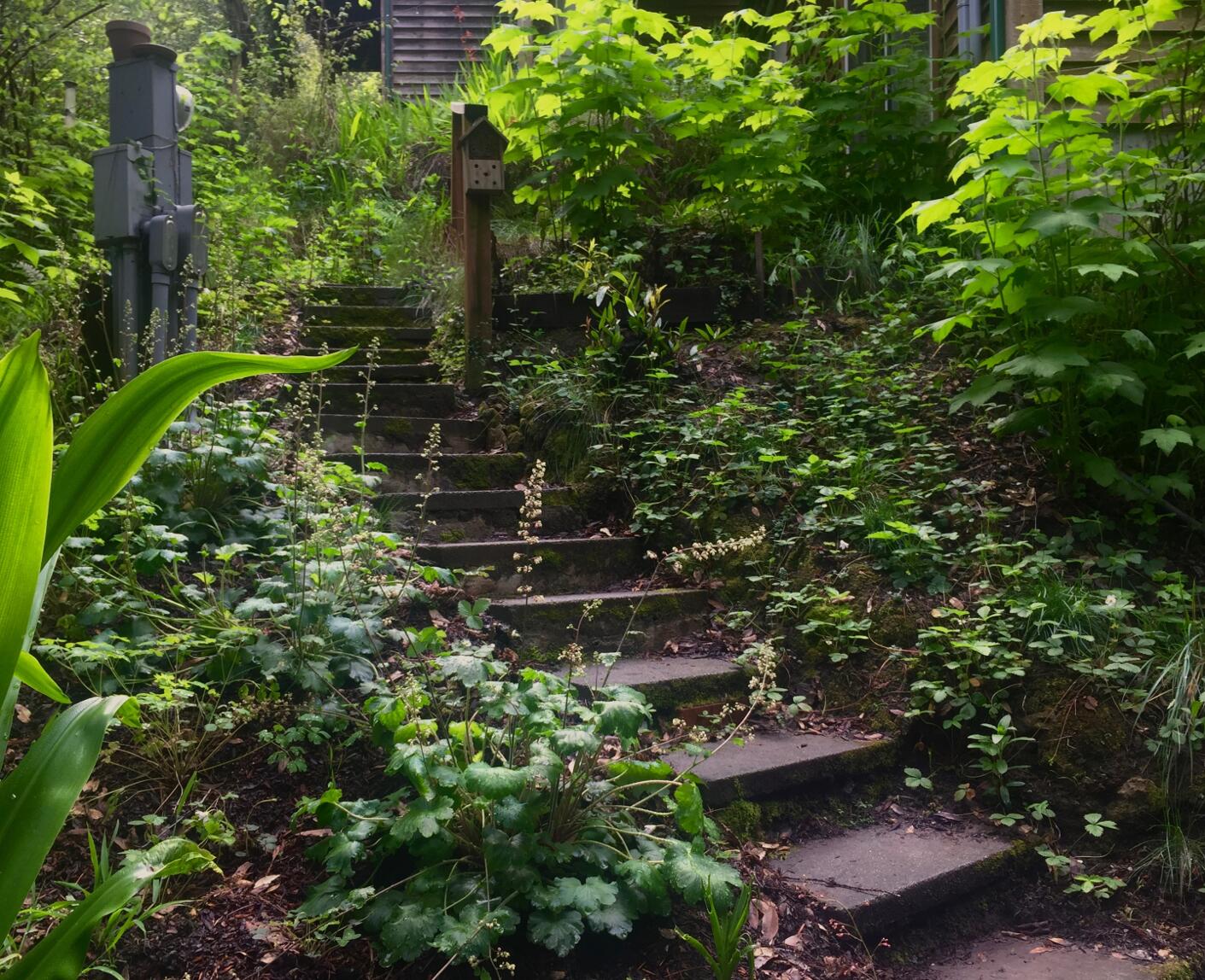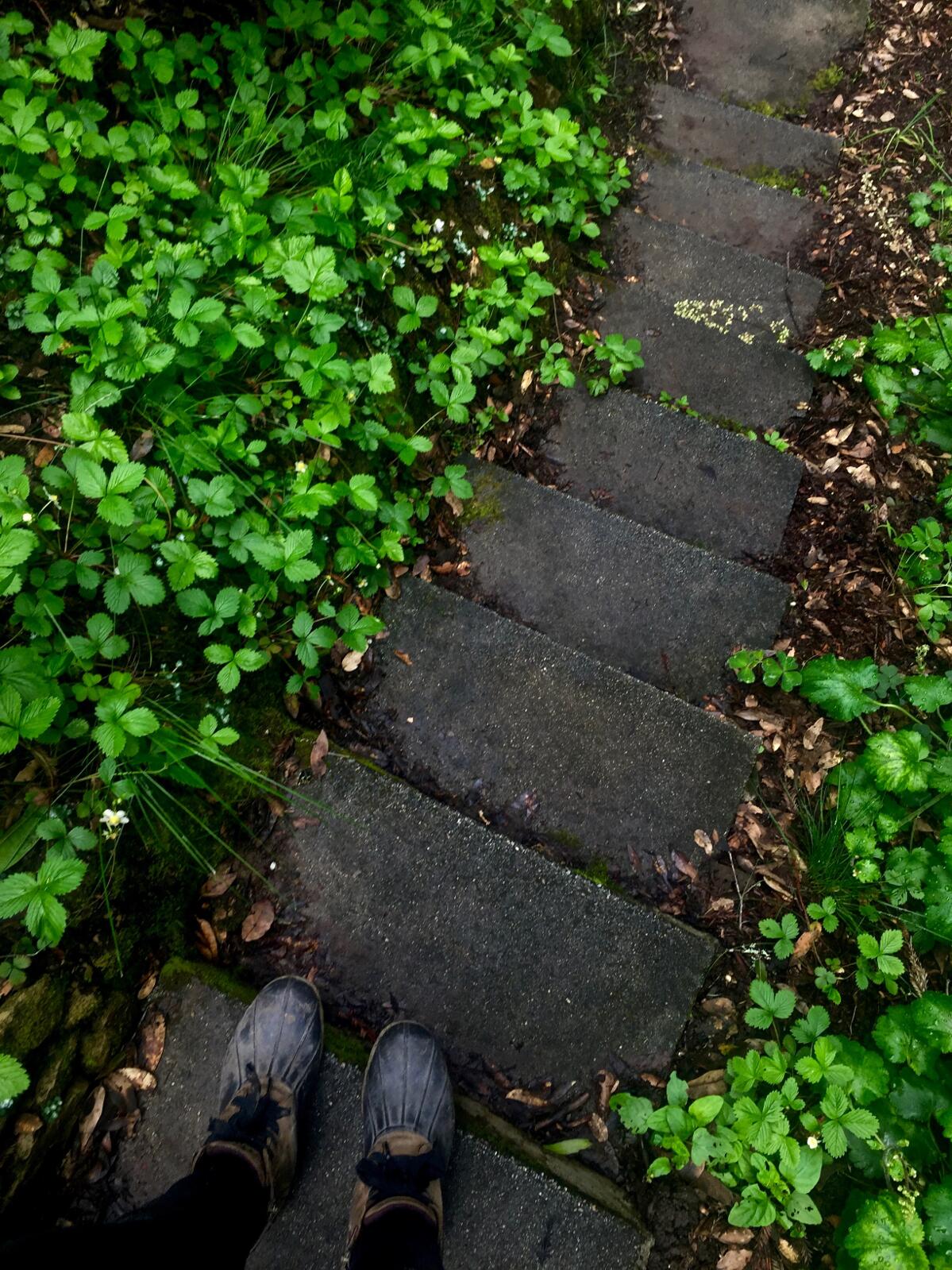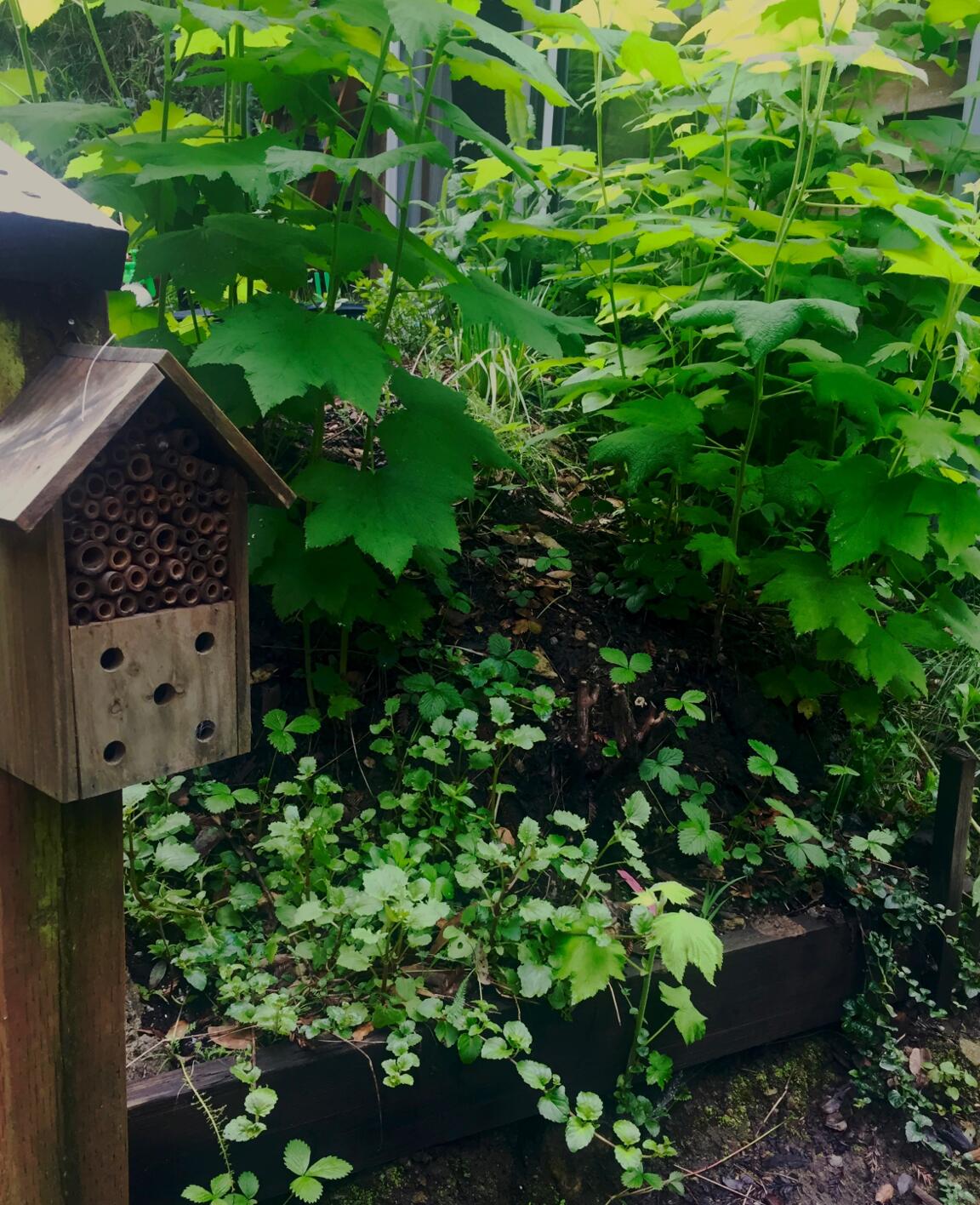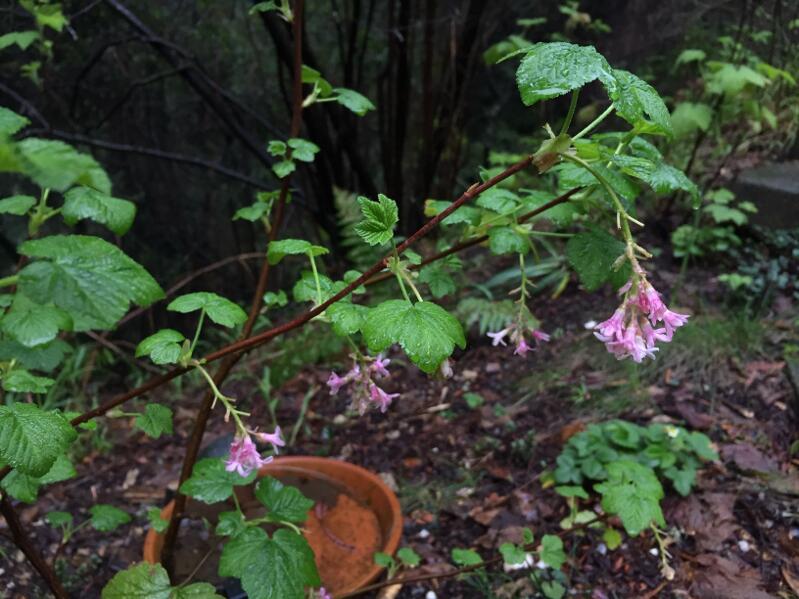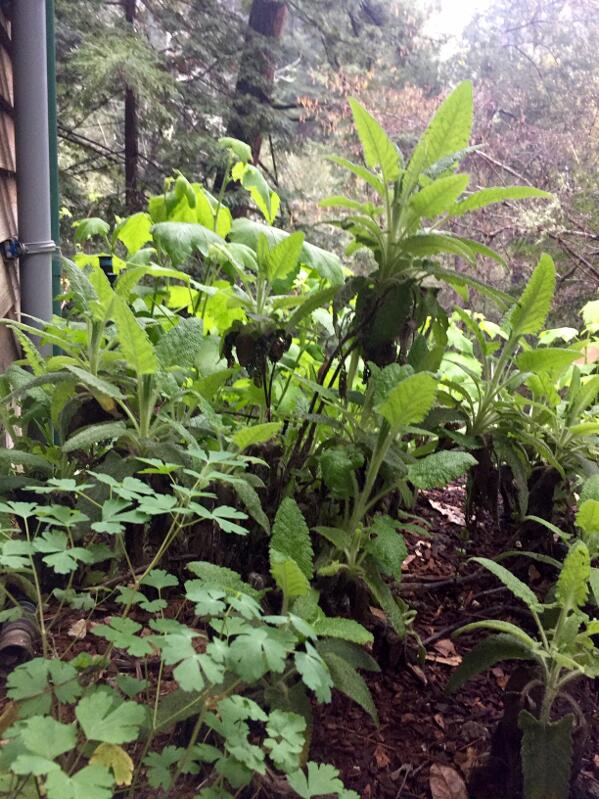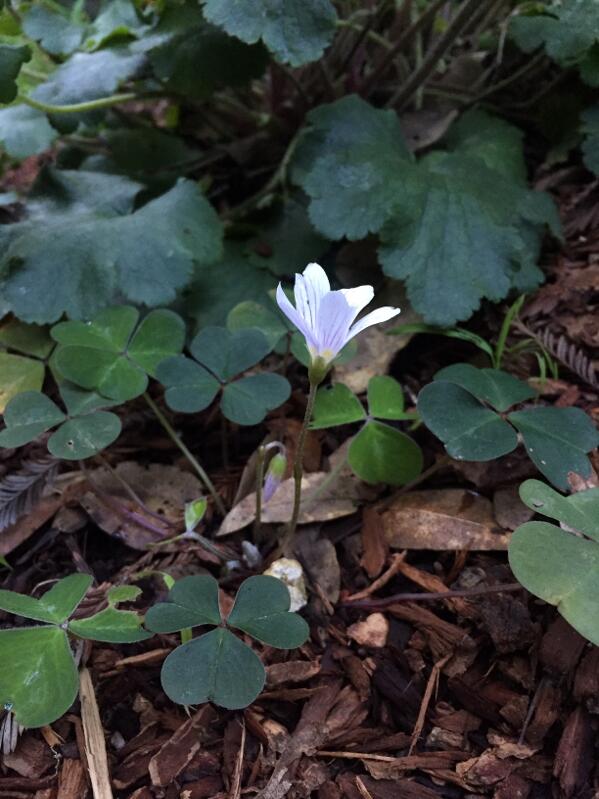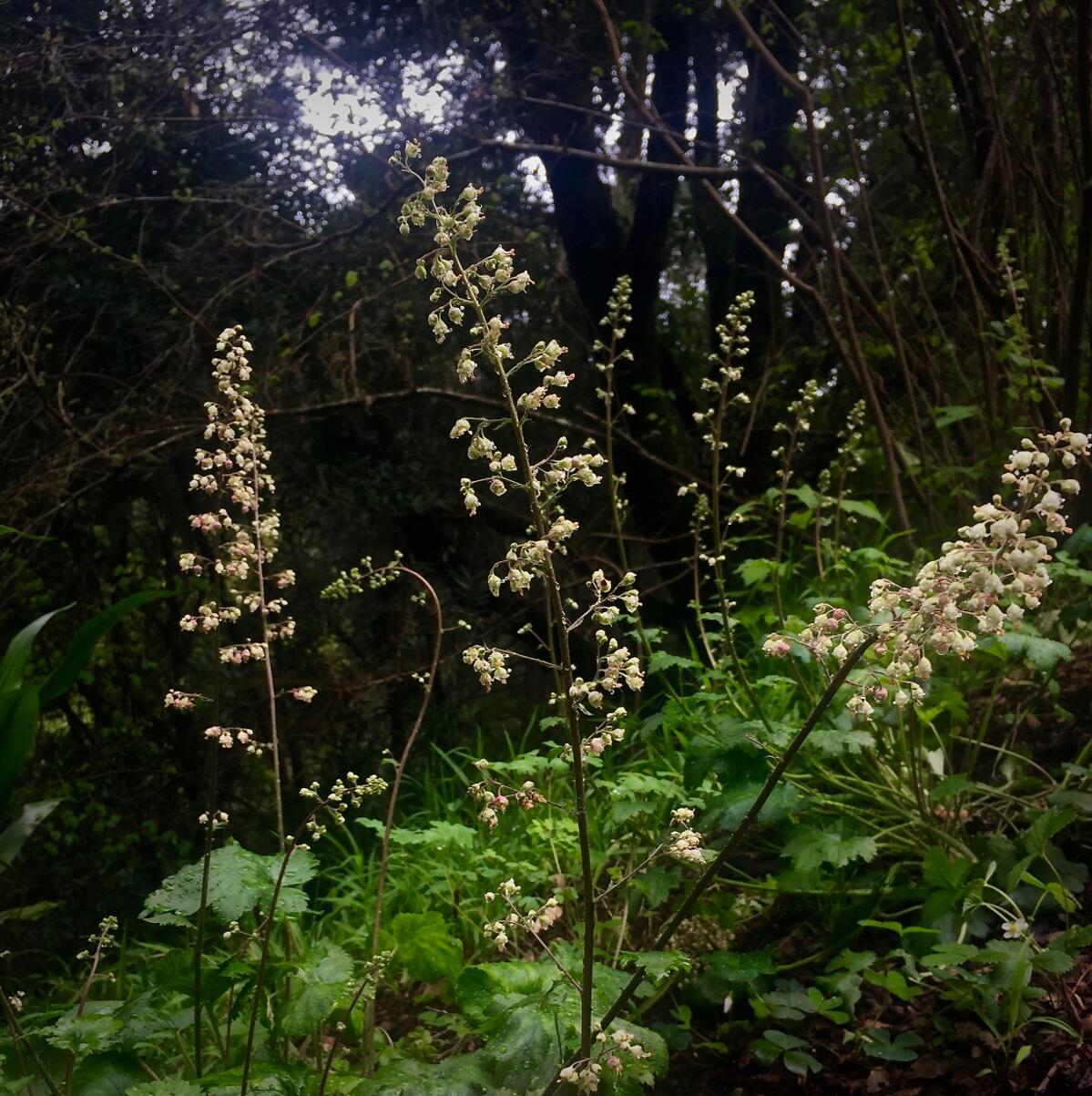 Photos by Jessica Calvillo